ARC 548/ARC 448– Small Built Works --SUN_FOOD_WATER -- Affordable Houses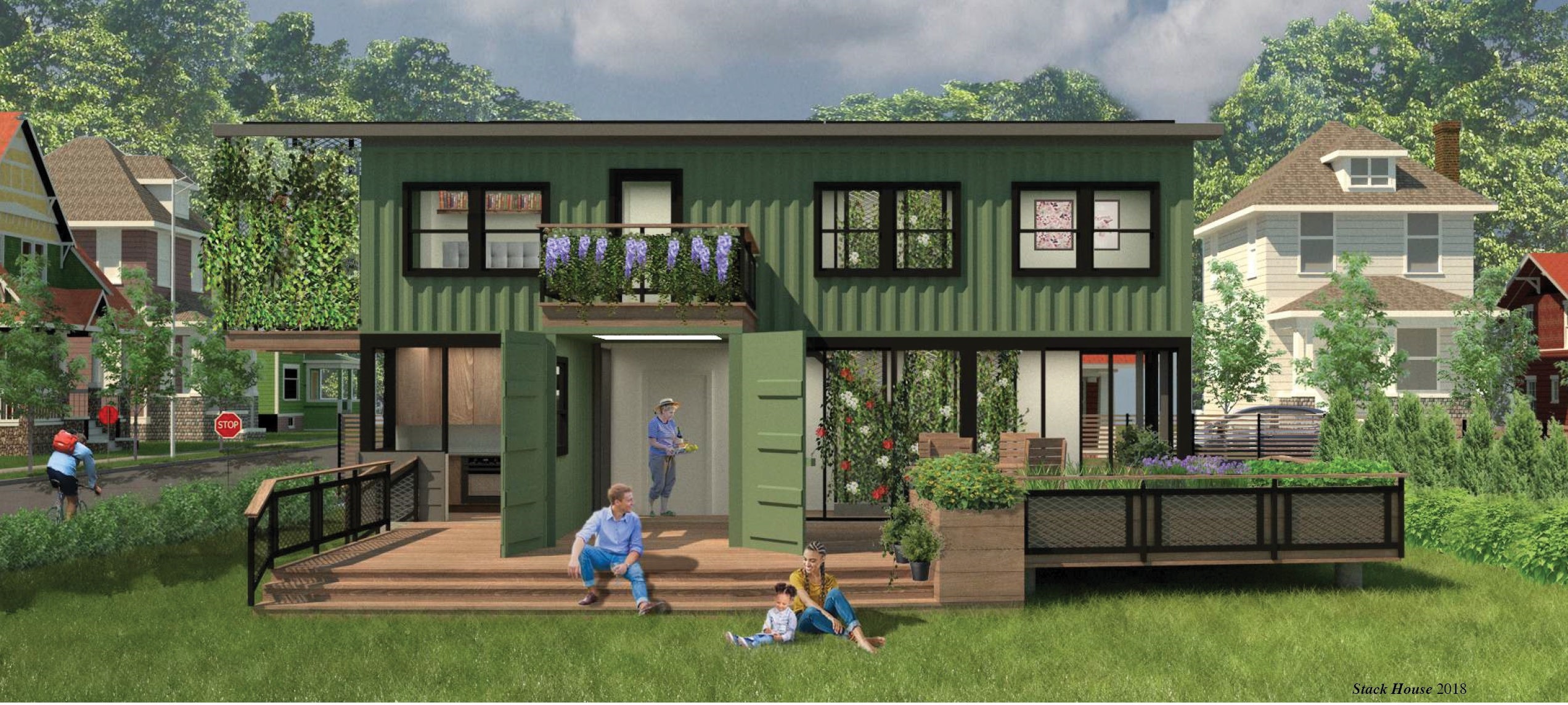 Course Details
Course No.: 24720
Department: Architecture
Semester: 2018 Fall
Location: Crosby – 305
Meeting Day(s): Tuesday
Meeting Time: 9:20AM - 11:50AM
Faculty: Wales
Faculty: Wales
This semester Small Built Works will continue the work of two previously developed Affordable Houses, de­ veloped in the Spring 2018 Practicum SUN_FOOD_WATER, to be constructed in the City of Buffalo in the next 18 months. Students will also initiate new Site Analysis, Design Criteria, and Preliminary Conceptual Design(s) for a new Affordable Housing Prototype.
Teams of approximately four students will develop each house working with local General Contractors, Devel­ opers, a Structural Engineer, Plumber, and Electrician, as well as not-for-profit Community Based Organiza­ tions on issues of Constructability, Detail Design, affordable Systems Integration, Marketing, Cost Estimating, and Value Engineering. Students will complete Preliminary Analysis through to Construction Documents. It is possible we will fabricate some Full Scale Mock-ups of selected details in the UB Shop. The overall goal is to make a Building Permit Application at the end of the semester, and for the projects to be built in 2019.
Primary Design Objectives of SUN_FOOD_WATER are: 1) the House should be affordable based on Monthly Costs; 2) utilize PV panels & Passive Solar Gain for Heating; 3) provide a Greenhouse for Winter Food Produc­ tion, possible Solar Gain, and to inexpensively extend Living Space; and, 4) re-use Rainwater.
The Small Built Works Program has produced conceptual design-build projects in diverse communities throughout Buffalo since 2001. In 2005, the series of works to-date won the National Council of Architectural Registration Board's (NCARB) Grand Prize for the creative integration of education and practice.