ARC 620 SEM– Design For Inclusive Environments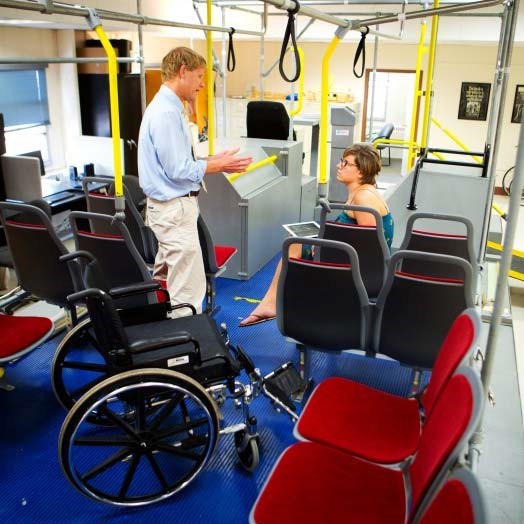 Course Details
Course No.: 24810
Department: Architecture
Semester: 2018 Fall
Location: Hayes Hall – 327
Meeting Day(s): Tuesday
Meeting Time: 8:10AM - 10:50AM
Faculty: Maisel
Faculty: Maisel
COURSE DESCRIPTION: Inclusive Design empowers the people who use products, buildings and communities by taking their perspective and making it the central focus of the design process. Rooted in a critique of designer-centric practice and embracing an ethic of social responsibility, this new paradigm focuses on developing form from function to increase the usefulness and responsiveness of our physical world for a wider and more diverse range of people.
The course provides an overview and working knowledge of the Inclusive Design paradigm. It introduces principles and knowledge bases, the concept of evidence based practice, methods of criticism and evaluation, and best practice examples.
Methods include required readings and lectures, quizzes, discussions, and a research and design project. The class is organized around a textbook written by the author and her colleagues at the IDeA Center.