ARC 623– Space and Behavior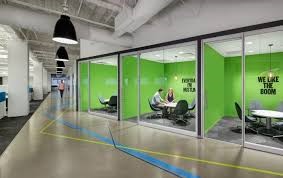 Course Details
Course No.: 24812
Department: Architecture
Semester: 2018 Fall
Location: Hayes Hall – 217
Meeting Day(s): Thursday
Meeting Time: 8:10AM - 10:50AM
Faculty: Weidemann
Faculty: Weidemann
:  Architects and other designers/planners have a responsibility for being knowledgeable about how their design of places affects the people who use them. When people's needs are adequately addressed, there can be many positive results. For example, healthcare recipients can experience less stress and recover more quickly. Student learning in schools and classrooms can be enhanced; office workers can have higher levels of performance and job satisfaction (and fewer work related illnesses), etc. Thus, it is critical that you to learn how to design humane, inclusive, useful, and enriching places and spaces.
This course examines the many ways in which humans respond to (and often modify) both private and public space. It falls within the intellectual domain of Inclusive Design.
Human responses to the environment include behavioral, emotional, perceptual, and cognitive reactions. Issues such as privacy, safety, usability, way-finding, satisfaction, wellness, comfort, etc. will be examined in various environmental settings (e.g., residential, healthcare, educational, work, entertainment, etc.). Principles of inclusion will be a major consideration throughout.
Assigned readings, group presentations, and small project assignments will provide a general overview. The primary course product will be an individual one, in which students will develop a project of their own choice. They will explore an environmental setting of interest to them, for specified types of people, focusing on a relevant set of human responses in that setting.  The result of this information will be used to develop recommendations for design. (Note: Such a project might be useful as an exploration of a topic for those thinking about their thesis or special project work, or for gathering additional information for another class, e.g. a studio.)
Contact Sue at sueweide@buffalo.edu if you have any questions.