ARC 566LEC – URP566– Urban Design: Case Studies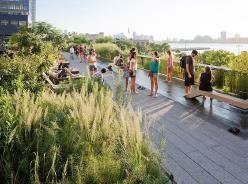 Course Details
Course No.: 24229
Department: Architecture, Urban and Regional Planning
Semester: 2018 Spring
Location: Hayes Hall – 402
Meeting Day(s): Wednesday
Meeting Time: 2:00PM - 4:40PM
Faculty: Hata
Faculty: Hata
City Typology Normative Theories The case study on:
Health and Shaping of the City
With these perspectives in mind, the seminar will address:
Consideration for creating a set of plausible visions for enriching and
improving lives of the public and the more sustainable future.
The seminar will be organized as an interdisciplinary mode of learning with MARC and MUP students.
Students will complete weekly readings, participate in class seminars, complete team assignments, and deliver final project.
Illustration credits: google.com: Paris sewage, left; New York Highline, right