ARC 589– From Levittown To Lustron: Revisiting the Post-War Suburb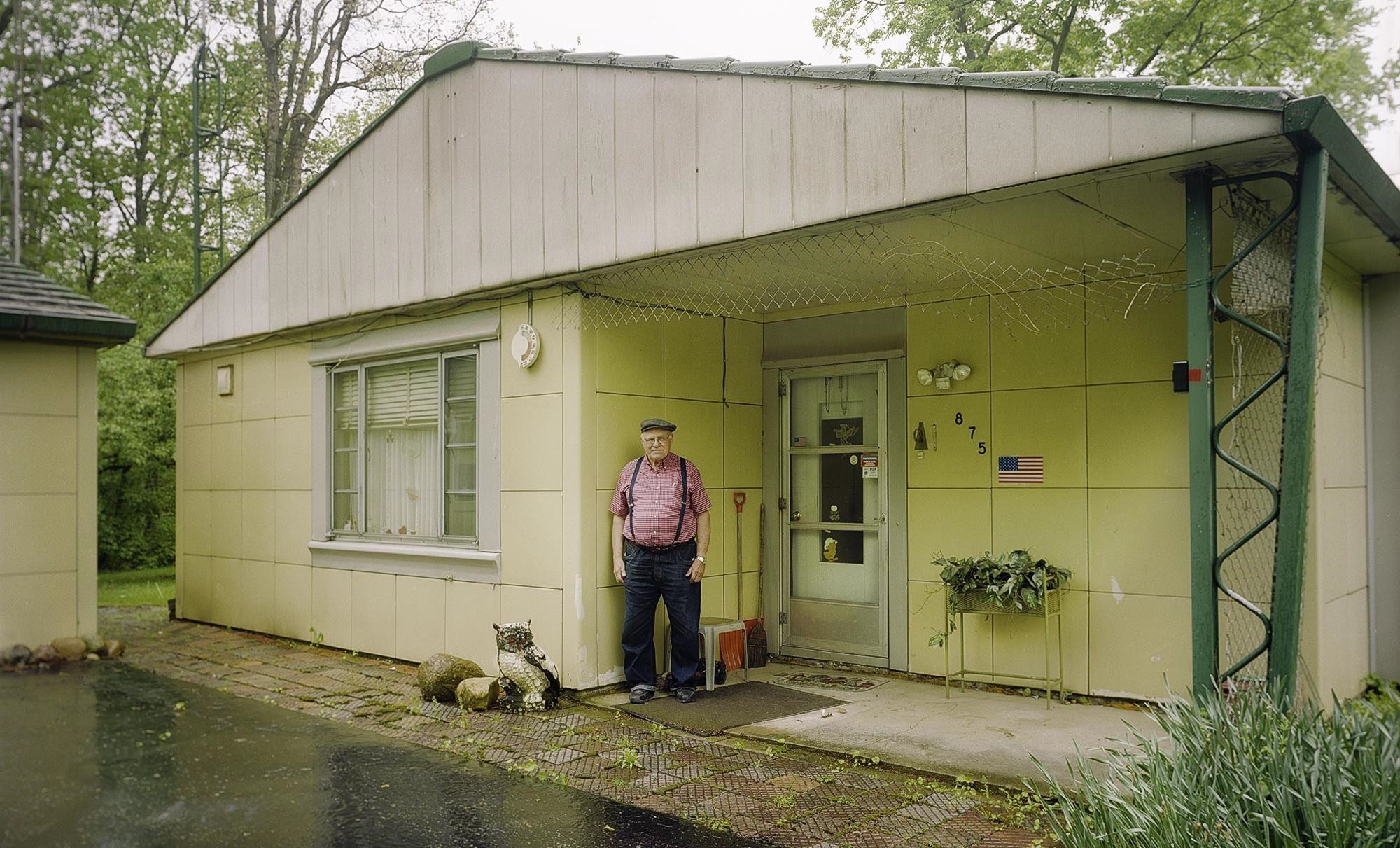 Course Details
Course No.: 21311
Department: Architecture
Semester: 2017 Fall
Location: Hayes Hall – 328
Meeting Day(s): Tuesday
Meeting Time: 11:00AM - 1:40PM
Faculty: Delaney
On Monday, March 7, 1949, William Jaird Levitt arrived at work to find nearly three hundred veterans lined up at his model home in Roslyn Heights, New York. The house had already welcomed 5,000 prospective buyers in the two months since it opened its doors to the public, but it was on this day that a first batch of its type finally went up for sale.[1] And so, after two and a half days of camping out in lawn chairs and sleeping bags, the men made their $90-down-payments and moved in with their families four months later. At its peak, Levitt and Sons were constructing thirty houses per day, and by the end of their Long Island venture, the company had built 17,400 affordable single-family homes housing 82,000 residents.[2]
The tract-home developments of the 1940s and 1950s ushered in an unprecedented wave of urban to suburban migration, and today, more than half of all Americans live in suburbs. But in contrast to the "McMansion" developments of the late twentieth and twenty-first centuries, the suburban homes of the post-war period were modest and modern. Their unapologetic monotony, refreshing. Kitchens were laboratories of innovation. Furniture and fashion were complements to a functional home centered on the family. For a war-torn generation, the suburbs were a paradigm-shifting symbol of hope.
In this intellectual domain course, we will examine the post-war suburb for what it was in its time, and what it is now. We will study a range of approaches in architecture, [sub]urban design, and development—from Levittown to Lustron and Ellwood to Eichler. The course will culminate in a boots-on-the-ground, investigative and documentative study of Green Acres—a 2,500-home development in Tonawanda, New York, built by Pierce & Pierce in the 1950s.