ARC 593 – 493– South Campus Siting - GRoW House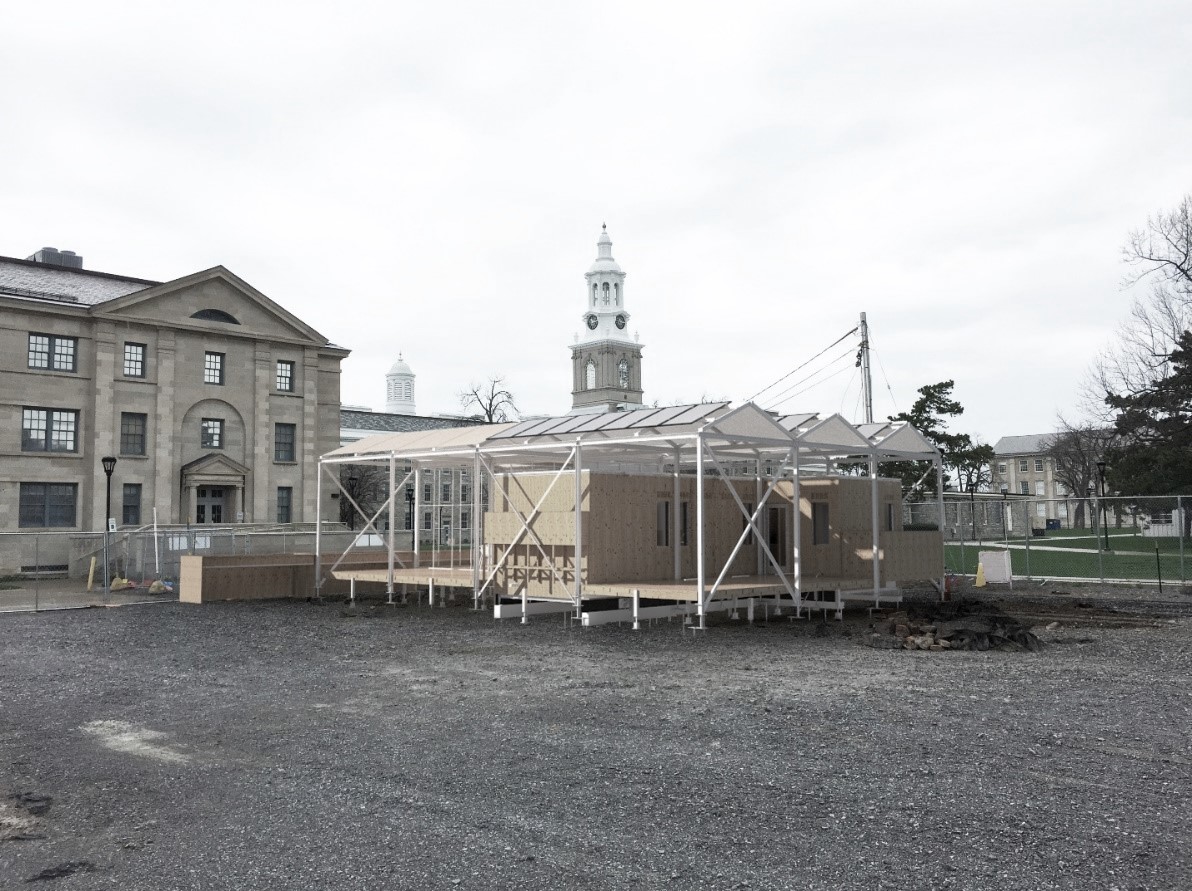 Course Details
Course No.: 23145
Department:
Semester: 2017 Fall
Location: Crosby – 305
Meeting Day(s): Tuesday
Meeting Time: 11:00AM - 1:40PM
Faculty: MacKay
The GRoW House is the University at Buffalo's prize winning entry into the 2015 Solar Decathlon. Students enrolled in ARC 493-593 for the fall 2017 semester will complete the construction work on the siting of the Grow House Project on the South Campus.
The work of this class will involve actual on-site construction including steel erection, assembly of the Growlarium (a greenhouse attached to the GRoW House living space), interior finishes and the construction of various site elements. The work will be assigned based on a student's skill level and a match with the specific tasks that need to be completed. All graduates and undergraduates enrolled in the School of Architecture and Planning are eligible to be enrolled in this class. Students are required to provide their own personal safety equipment.