ARC 605-4– Reclaiming Irishtown Bend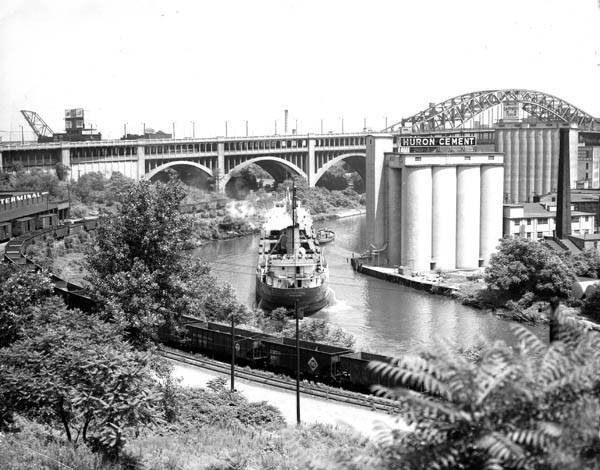 Course Details
Course No.: 10139
Department: Architecture
Semester: 2017 Fall
Location: Hayes Hall – 205B
Meeting Day(s): Tuesday & Thursday
Meeting Time: 2:00PM - 7:50PM
Faculty: Rajkovich
The recently announced Irishtown Bend redevelopment project on the west bank of the Cuyahoga River in Cleveland, Ohio is a transformational restoration and open space project initiated by LAND Studio, the Port of Cleveland, Cuyahoga Metropolitan Housing Authority, and other organizations. Irishtown Bend is a 17-acre parcel of vacant land that connects the Ohio City neighborhood of Cleveland to the Flats, downtown, and Lake Erie. The hillside of the bend has been the subject of significant attention in recent years due to concerns about its structural stability.
In its current state, Irishtown Bend is a barrier that prevents connection among significant environmental, economic, and cultural assets. However, when reclaimed as public space, Irishtown Bend will feature a riverfront park, green infrastructure, internal trails, and links to regional greenway networks.
The studio will work at multiple scales in a successive manner, starting with the 17-acre Irishtown Bend site as a study area and focusing on one of its active edges along West 25th Street. Working in groups, the students will then focus on selected portions of the site on architectural-scale interventions. This effort will be supported with case studies of revitalization efforts by other cities of the Great Lakes region. There will be several field trips to Cleveland; work from the studio may be presented to relevant stakeholders. In addition, the studio may also attend a multiday design charrette in Detroit, Michigan if schedule permits.
Presented in the Ecological Practices GRG triad, the studio will collaborate with a parallel studio offered through the Urban Design GRG.