ARC 605-4– Industry Redux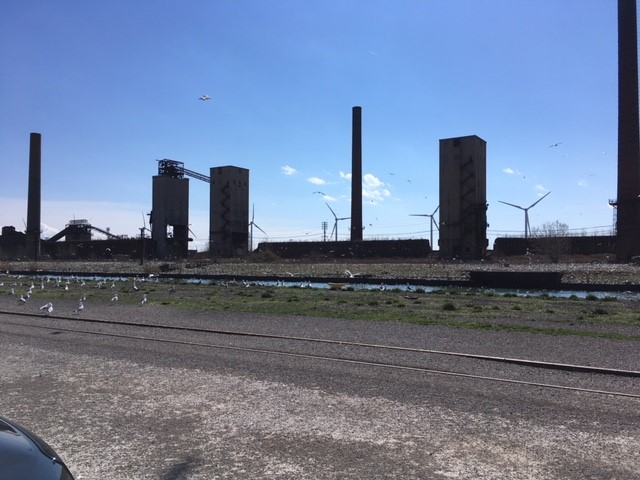 Course Details
Course No.: 10160
Department: Architecture
Semester: 2018 Fall
Location: Hayes Hall – 205B
Meeting Day(s): Tuesday & Thursday
Meeting Time: 1:00PM - 6:50PM
Faculty: Bohm
Faculty: Bohm
This studio initiates an inquiry at the intersection of industrial activity and ecological practice; it seeks to borrow from the systemic organizations of ecological systems to organize and construct industrial places. Both require understanding of how resources flow between and among many participants as part of a complex, interdependent system.  This studio attempts to develop and give physical form to hybrid systems, incorporating biological and non-biological entities that provide for industrial and ecological functioning.
The site is on the former Bethlehem Steel plant in Lackawanna, an economically important place with a dense ecological and industrial history. From 1922 to its bankruptcy in 2001, Bethlehem Steel produced millions of tons of steel, with employment peaking at 20,000 steelworkers in 1965.  After it ceased production in the early 80's, the property was declared a Superfund site, and cleanup has been ongoing since.  In 2006 Steel Winds developed a lakefront wind farm, now operating 14 wind turbines with a 35 MW capacity.  In 2014 the Steel Sun Solar panel plant opened, producing 4.5MW of electricity with 13,000 solar panels.  Hundreds of acres of land with excellent connections to road, rail, and water remain open.  What should become of them?
Erie County recently purchased 140 acres of this site along route 5, and intends to develop it as an industrial park. We will be working with the Erie County Industrial Development Agency, a public benefit corporation that promotes and assists private sector industrial and business development in Erie County.  ECIDA's first new building on the site, an energy positive light industrial facility, will break ground soon.  The aim of this studio is to conceptualize a holistic, ecological industrial park for this site, and thereby to push forward a conversation about green industrial development.