ARC 607-1– Growing Roots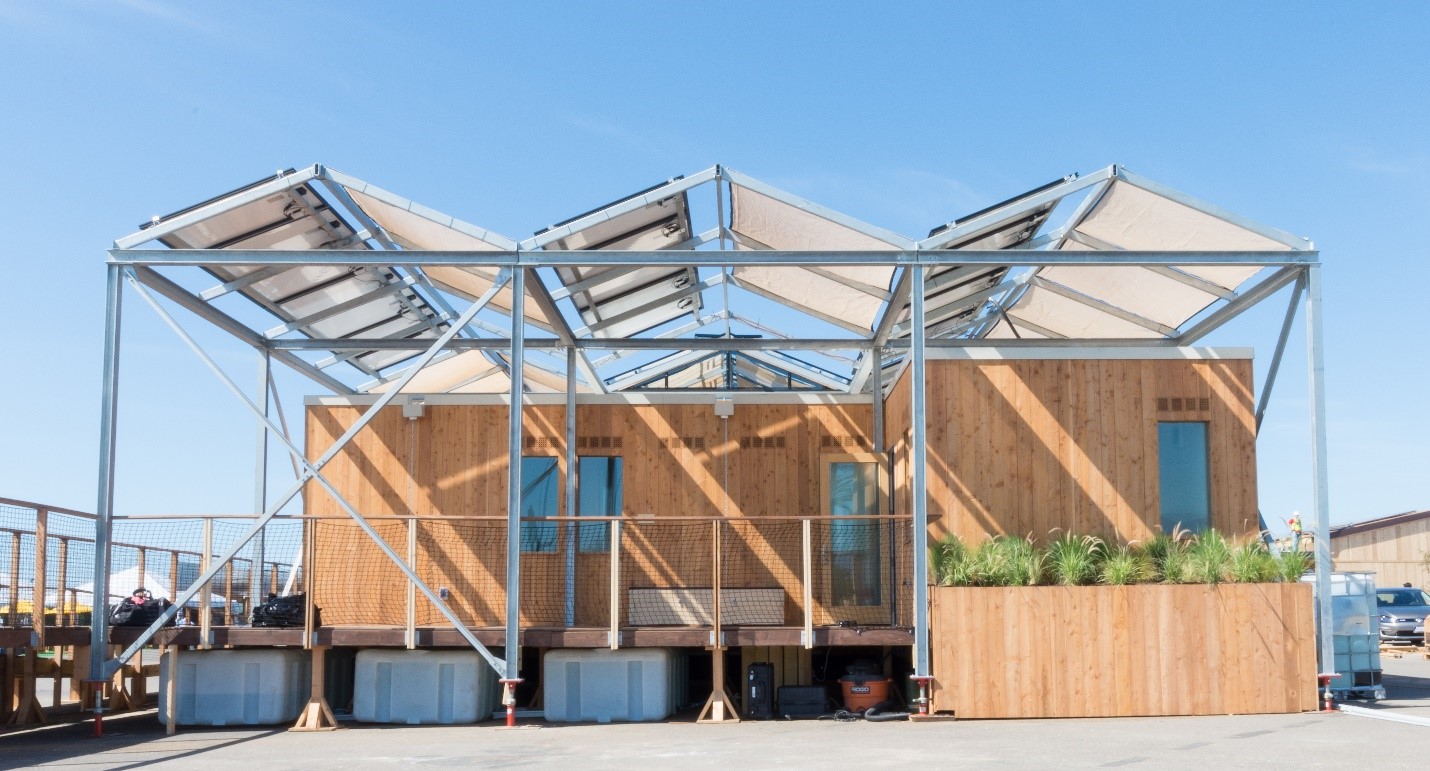 Course Details
Course No.: 10174
Department: Architecture
Semester: 2017 Fall
Location: Hayes Hall – 420A
Meeting Day(s): Tuesday & Thursday
Meeting Time: 2:00PM - 7:50PM
Faculty: Bohm
Faculty: Bohm
To follow the temporary exhibitions in Irvine, CA and on UB's south campus, funding has been secured to permanently locate the 2015 Solar Decathlon prototype "GRoW Home" at the southern gateway to UB's north campus, near Walter Hood's 750MW Solar Strand.   Arguably, energy issues have been rigorously addressed in the current design, but other sustainability dimensions are to date underdeveloped. Water and food systems, local ecology and the integration of a pedagogical environment require deep integration with landscape and hence specificity and persistence of place.
This studio will develop detailed formal strategies to site the GRoW Home on UB's north campus while achieving ambitious sustainability targets (e.g. the Living Building Challenge) unachievable during temporary exhibition. The studio will also design adaptations allowing the reuse of the single-family residence as a campus sustainability center.  Last, the studio will conceptualize an educational landscape interpreting ideas and systems embodied in the building and its site, thereby bolstering the overall sustainable literacy of students and visitors.
The sustainability of the University at Buffalo campus has evolved over time, spurred to ever higher levels of achievement by both internal targets and state requirements. Milestone construction projects have been instrumental in breaking through plateaus in this performance growth. This studio aims to leverage the efforts of 300+ UB students over the previous four years to further raise the sustainability bar for the physical campus of UB through the installation of this very real but boldly aspirational building on a highly visible campus site.