URP 569 001– GIS Applications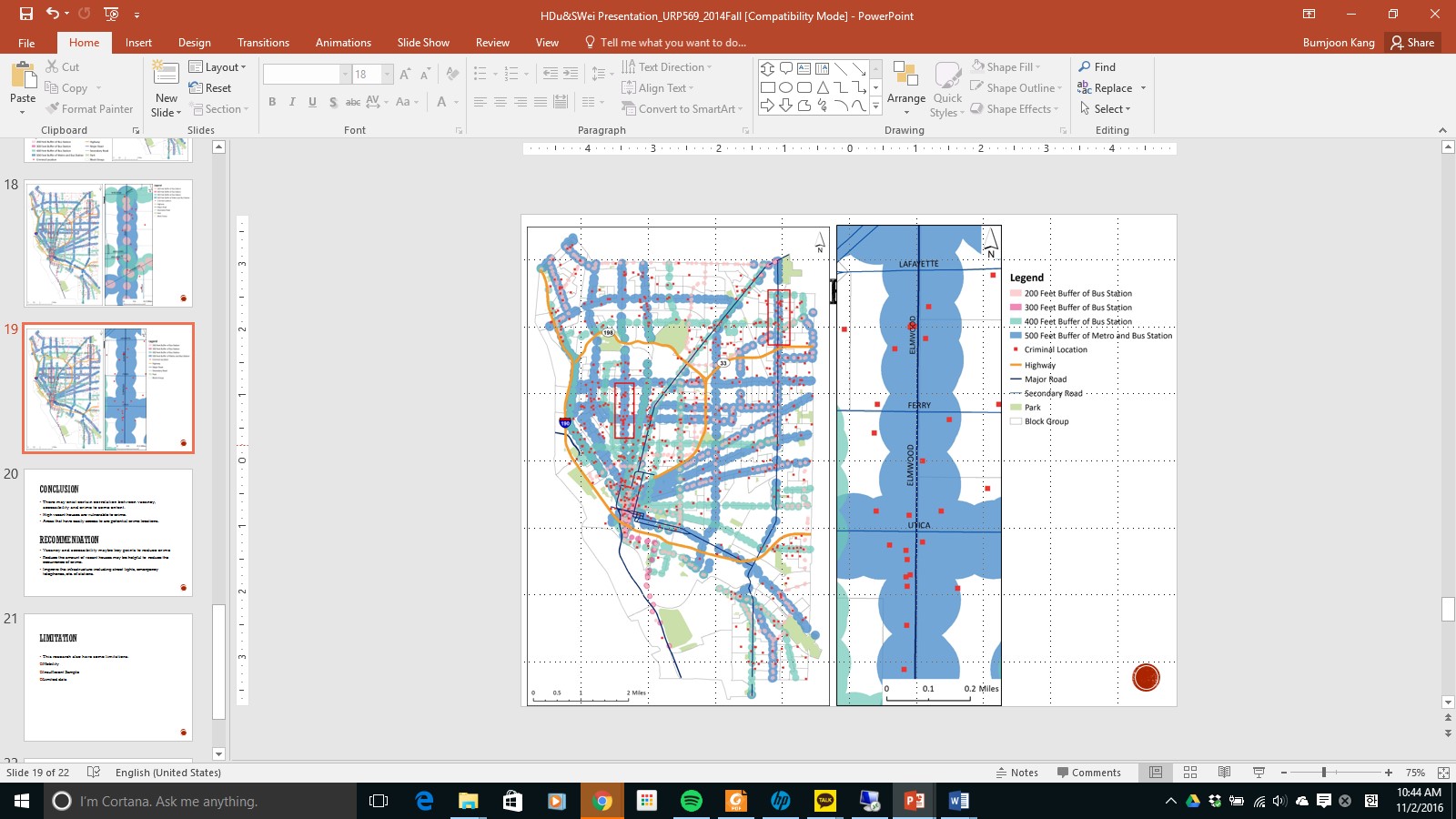 Course Details
Course No.: 19429
Department: Urban and Regional Planning
Semester: 2018 Spring
Location: Hayes Hall – 301
Meeting Day(s): Friday
Meeting Time: 2:00 PM - 4:40 PM
Faculty: Kang
Faculty: Kang
This course is intended to give students a solid foundation in GIS analysis and an understanding of the relevance of GIS to the planning process. We will meet once a week. Meetings will consist of short lectures covering basic material and labs in which students will work through course topics using exercises in the textbook and data provided by the instructor. Labs will be supplemented by online exercises provided by ESRI.
Course Objectives
Students will be able to navigate and utilize ArcGIS software to perform spatial analysis, including creating original data and using secondary data sources.
Students will understand the role of GIS in planning support and decision-making.
Students will be prepared to apply GIS techniques in workspaces where resources are limited.
Students will be able to report clearly and effectively the GIS process and its results.